Remove age spots with the PikoWay Laser in Frankfurt
Brown spots, age spots, sun spots - whatever you call your spots, there is a way to reduce the appearance of these unwanted skin pigmentations. PicoWay laser technology targets skin pigmentation and breaks it down into smaller particles that are easily absorbed by the body. PicoWay's unique picosecond laser technology enables the removal of benign pigment spots, including freckles, sun lentigines (brown spots) and many others. A safe, effective treatment option for all skin types, PicoWay offers results in just a few treatments.
Course of treatment of removal of age spots with laser
Picosecond technology uses ultra-short bursts of energy to create a photoacoustic effect that breaks down pigmentation into smaller, more easily absorbable particles. The proprietary mode of action has the highest peak power and shortest pulse duration of any picosecond device on the market, providing superior efficacy, safety and convenience.
Prices of laser removal of age spots
After a successful consultation, you are free to decide whether you would rather book each treatment individually or for yourself
choose one of the advantage packages.
| Behandlung | Einzelpreis |
| --- | --- |
| Removal of age spots 1x1 cm | €129 |
| Removal of age spots (forehead/cheeks/chin) | €249 |
| Age Spot Removal (Full Face) | €399 |
FAQ Laser treatment of age spots
The effectiveness of the treatments depends on many factors such as age, location, depth, size and type of pigmentation. Some lesions require multiple treatments for optimal results, while others can achieve satisfactory results in a single treatment.
Yes, the PicoWay is also safe and effective for multi-color tattoo treatments.
The laser light has various target structures, the impulses break up the pigments into very small particles, which are then easily removed by our body's natural processes. The PicoWay Laser emits less thermal energy than conventional lasers, guaranteeing a safe and more comfortable treatment with fewer side effects.
PikoWay - picosecond laser
PicoWay is a picosecond laser certified for the treatment of acne scars, wrinkles, benign pigmented lesions (dark spots) and tattoo removal. PicoWay has traditionally been used primarily to remove tattoos and pigments, but is now increasingly being used to treat acne scars and wrinkles.
PicoWay includes different handpieces and laser wavelengths for the treatment of the aforementioned indications. The PicoWay Zoom handpieces are designed to remove tattoos and dark spots. The PicoWay Resolve fractional handpieces are used to treat acne scars and wrinkles.
PicoWay has the shortest pulse lengths* of any picosecond aesthetic laser. PicoWay provides efficient treatments with little or no downtime. Find out more about how PicoWay can help you achieve beautiful skin.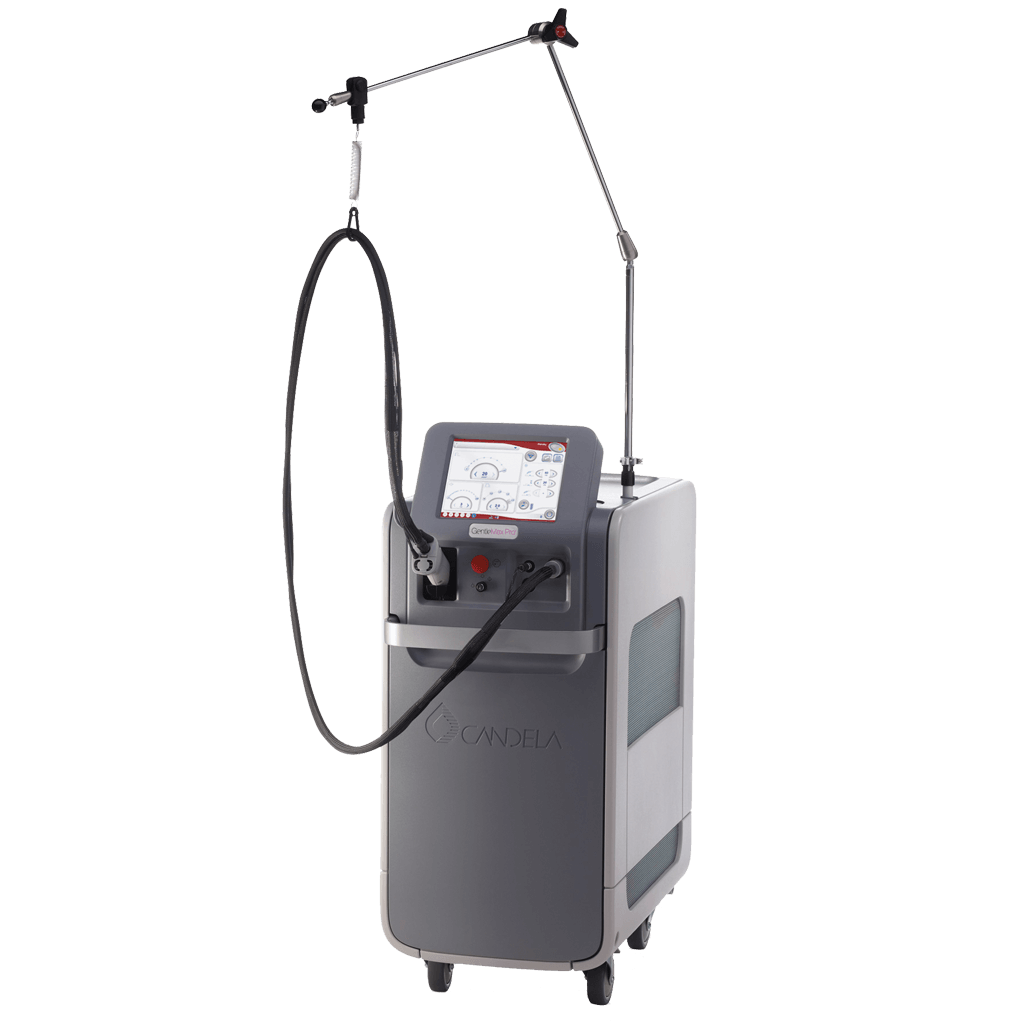 Removal of age spots: before / after
DISCLAIMER
All images on this website are for informational purposes only. Results may vary by individual and are not guaranteed.
Treatments you may also be interested in