Treat redness and veins with the VBeam Perfecta dye laser
Couperose is primarily an aesthetic problem caused by dilated capillaries. On the one hand, these shimmer visibly through the facial skin - especially in the area of the nose and cheeks - and on the other hand they are responsible for a permanent reddening of the face. Couperose forms in higher layers and shows itself in the form of red veins - vascular lesions on the face. The dark, blue veins are popularly known as spider veins. Couperose (red, burst capillaries) occurs in many people at a young age. The reason for this is the special female connective tissue structure. Couperose is systemic and more common in women than men. In addition to tattoo removal or permanent hair removal, the removal of this annoying blemish is one of the typical laser applications. At Era Esthetic in Frankfurt am Main there are couperose treatments with excellent VBeam Perfecta lasers from Candela Medical.
Treatment course of a laser treatment for redness and veins
To remove dilated vessels and other vascular structures, we use Candela Medical's advanced VBeam Perfecta dye vascular laser, specifically designed for vascular removal, which is recognized by dermatologists and many patients worldwide as the most effective method used to solve a wide range of vascular problems . Goggles will be put on you. The necessary laser parameters are set, the applicator is aimed at the area to be treated. You will feel warmth and tingling during the treatment. The treatment also uses Candela Medical's patented DCD cooling system, which provides cooling before, during and after the pulse, making the treatment more comfortable and providing additional skin protection.
Prices of a dermatological laser treatment
After a successful consultation, you are free to decide whether you would rather book each treatment individually or for yourself
choose one of the advantage packages.
| Behandlung | Einzelpreis |
| --- | --- |
| nose | €139 |
| cheeks | €169 |
| upper lip | €79 |
| chin | €89 |
| forehead | €129 |
| Removal of hemangioma, cherry angioma | €99 |
| removal of a vessel | €89 |
| face total | €390 |
FAQ Dermatological laser treatment
It depends on the specific structure, the time it was created and its properties. Certain blood vessels, dilated vessels or hemangiomas are eliminated in a single treatment. Multiple treatments are needed for more complicated vascular structures, widespread long-term redness, or congenital port-wine stains. VBeam Perfecta has all the parameters to remove various structures.
Depending on the area and size, the treatment can take between 15 and 30 minutes.
• Avoid the sun/solarium
• No medication that increases photosensitivity (e.g. antibiotics, cortisone) for 14 days beforehand.
• No treatment for interventions with muscle relaxants/hyaluron or fruit acid in the past 6 weeks
• tell our therapists if you have applied cream, deodorant, make-up, hairspray, perfume or similar to the area to be treated
It is normal to experience redness and swelling in the treatment area after a V-Beam treatment. These can last for several days. It is also possible for bruising to form, which may last for a week or two. Arnica products can be taken to promote healing and reduce bruising or swelling after treatment. Over-the-counter hydrocortisone supplements or aloe vera can be used to relieve redness and irritation.
Improper aftercare, including excessive heat or sun exposure to the treated area, can increase the risk of scarring, pigment changes, and skin texture changes. Be sure to avoid excessive heat in the treatment area, such as B. whirlpools, saunas or sports for 24 hours after treatment with V-Beam Perfecta. Avoid sun exposure in the treatment area and do not use UV tanning equipment for two weeks. Use a broad spectrum sunscreen with an SPF of 30 or higher every day (in all weathers). Do not use products that cause photosensitivity (e.g. hydroxy acids, salicylic acid, retinol and benzoyl peroxide) for the first three days after treatment. Use a gentle cleanser and lotion on the treated areas. Follow the instructions for all oral medications that we gave you at your laser medical consultation. Do not perform muscle relaxant treatments, dermal filler injections, laser treatments, chemical peels or microdermabrasion in the treatment area for at least 14 days after the V-Beam Perfecta treatment. We recommend an interval of 4 weeks between treatments.
Customers love VBeam because it is safe and effective for sensitive skin areas such as the face, neck, chest and hands. The treatment feels like a light snap with an instant cold spray. The intensity and duration of the side effects depend on the intensity of the treatment and your individual healing characteristics and generally last up to a week.
The Vbeam sends laser energy to the blood vessels beneath the epidermis, leaving the superficial layers of the skin untouched. Perfecta offers gentle, even treatment results that eliminate downtime and prevent bruising. The Vbeam's Dynamic Cooling Device(R) emits an evaporative cooling spray before each laser pulse, increasing safety and your comfort. The Vbeam Perfecta is equipped with Candela's advanced micro-pulse technology, which enables uniform and gentle heating, allowing effective treatment of vascular and epidermal pigmented lesions with little bruising. Bruising can occur with vascular laser treatments, but our experience with the Perfecta shows that the amount of bruising has been drastically reduced. Vbeam can be used to rejuvenate skin and correct a wide range of vascular and pigmented lesions including rosacea, sun and age spots, facial and leg veins, fine lines and wrinkles, port wine stains and hemangiomas. The pigmentation may require additional or combined treatments with other procedures or products.
Vbeam Perfecta - laser system
Vbeam® Perfecta is a must-have laser for over 20 FDA-approved applications. Easy to handle. VBeam Perfecta has proven itself in a wide range of treatments for vascular, pigmented and certain non-pigmented lesions - and this without significant side effects.
See how your practice can use the Vbeam Perfecta. The Candela Vbeam System is a flashlight-excited, pulsed-dye laser indicated for the treatment of benign cutaneous vascular lesions, benign gynecologic vascular lesions, and periorbital folds.
Laser treatment of couperose: before / after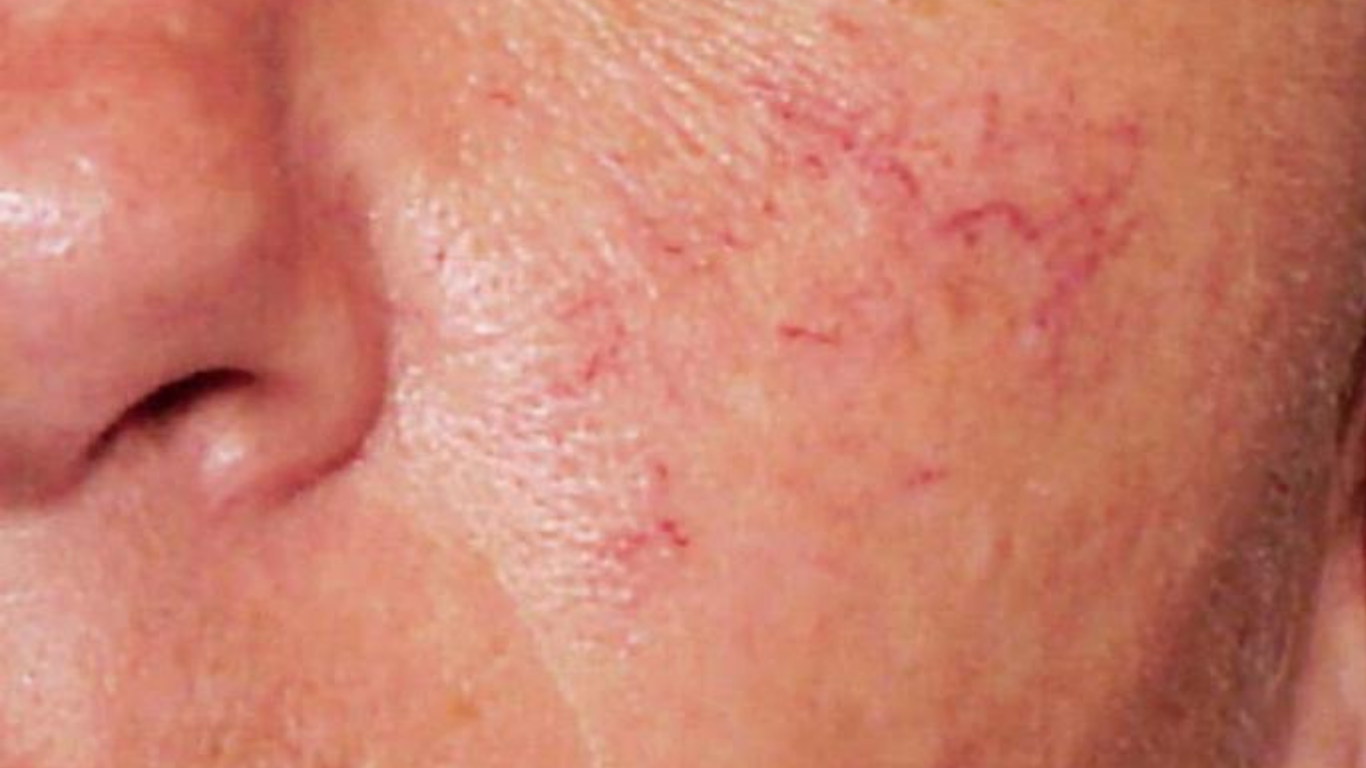 Treatments you may also be interested in