Removal of capillaries with Vbeam Perfecta dye laser
At the Center for Aesthetics and Laser Medicine Era Esthetic Avenue, we use the latest generation intelligent laser model from Candela Medical for the treatment of vascular structures - the VBeam Perfecta. This model has applicators of different diameters, an integrated DCD cooling system, the area and duration of the impulses can be adjusted and the treatment can be carried out particularly individually, safely and comfortably for a large number of indications. Choosing the right laser parameters for the treatment enables the efficient removal of dilated capillaries, as well as the treatment of facial flushing, hemangiomas and other very different vascular structures.
Treatment course of a laser removal of capillaries
The Laser VBeam Perfecta uses a new micro-pulse technology that divides the laser energy into 8 very small micro-pulses with one pulse. The intense, short but gentle pulsed beams (595 nm wavelength) are emitted in precisely focused treatment areas and penetrate through the surface skin. Such a distribution of impulses provides less trauma and allows the selection of a higher amount of energy that is most efficient for removing vascular structures; at the same time, the skin is protected and the post-treatment period is shortened. In this way, both ordinary and complicated vascular structures can be treated effectively. During treatment, the light emitted by the laser is selectively absorbed by the oxyhemoglobin in the damaged or dilated blood vessels. As a result of the absorption of light, the walls of the dilated capillaries stick together, the vascular structures coagulate and are removed from the organism via naturally occurring processes.
Prices of a laser treatment for veins
After a successful consultation, you are free to decide whether you would rather book each treatment individually or for yourself
choose one of the advantage packages.
| Behandlung | Einzelpreis |
| --- | --- |
| nose | 149,-€ |
| cheeks | 189,-€ |
| upper lip | 109,-€ |
| chin | 119,-€ |
| forehead | 159,-€ |
| entire face | €390 |
| Removal of hemangioma, cherry angioma | €99 |
| removal of a vessel | €99 |
FAQ Laserbehandlungen bei Rötungen & Äderchen
Die Anzahl und Dauer der Behandlungen ist abhängig von dem konkreten Gebilde, seiner Entstehungszeit und seinen Eigenschaften. Üblicherweise können Sie mit 2-4 Behandlungen rechnen, die jeweils zwischen 15 und 30 Minuten dauern. Bestimmte Blutgefäße können bereits bei einer einzigen Behandlung entfernt werden.
Die Behandlung kann je nach Areal und Größe zwischen 15 und 30 Minuten dauern.
• Keine Behandlung bei Schwangerschaft
• 4-6 Wochen Sonne vermeiden
• 4-6 Wochen kein Solarium besuchen
• 2 Wochen vor der Behandlung keine Einnahme von Medikamenten, welche die Lichtsensibilität erhöhen (z.B. Antibiotikum, Cortison, Antidepressiva, PrEP)
• 2 Tage vor der Behandlung kein Renova oder Produkte mit Glykolsäure benutzen
• Teilen Sie uns bitte mit, wenn Sie in dem zu behandelnden Bereich Creme/Salbe, Deo, Make-up, Haarspray, Parfüm oder ähnliches aufgetragen haben
• 10 Tage vor der Behandlung kein Aspirin und 5 Tage vor behandlung kein Ibuprofen (Motrin, Advil oder verwandte Produkte wie Aleve, Naprosyn) einnehmen
• 2 Tage vor der Behandlung kein Renova oder Produkte mit Glykolsäure einnehmen
• Informieren Sie uns bitte über jegliche Medikamenteneinnahme oder Nutzung Medizinischer Salben/Cremes innerhalb der letzten 6 Woche
• 3 Monate Sonne/Solarium auf dem behandelten Gebiet meiden und Sonnencreme nutzen (50 SPF)
• 7 Tage auf exzessiven Sport verzichten
• 5 Tage keine heiße Dusche, Sauna oder Badewanne
• 14 Tage keine Cremes, die Bleichmittel enthalten oder chemische Peelings auf der behandelten Stelle verwenden
• Hyperpigmentierungen/dunklere Stellen können von Fall zu Fall auftreten. Wenn Sie so etwas feststellen, kontaktieren Sie uns.
• 72 Stunden können Rötungen und Pustelbildung anhalten
• 5 Tage können Ödeme auftreten
• 14 Tage sind kleine blaue Flecken möglich
Der Candela Vbeam Perfecta ist ein besonders effektiver Farbstofflaser. Der Laser ist in den Vereinigten Staaten FDA-zugelassen und wurde nach sehr hohen Sicherheits-, Qualitäts- und Wirksamkeitsstandards entwickelt.
Gefäßgebilde entstehen durch geschädigte oder geweitete Blutgefäße an der Hautoberfläche. 
Bei dünnerem Bindegewebe, das typisch für gerötete Haut ist, sind Gefäße mit bloßem Auge sichtbar.
In einem kostenfreien Beratungsgespräch analysieren die Spezialisten von Era Esthetic Ihre genauen Voraussetzungen und besprechen mit Ihnen gemeinsam den empfohlenen Behandlungsverlauf.
Vbeam Perfecta - laser system
Vbeam® Perfecta is a must-have laser for over 20 FDA-approved applications. Easy to handle. VBeam Perfecta has proven itself in a wide range of treatments for vascular, pigmented and certain non-pigmented lesions - and this without significant side effects.
See how your practice can use the Vbeam Perfecta. The Candela Vbeam System is a flashlight-excited, pulsed-dye laser indicated for the treatment of benign cutaneous vascular lesions, benign gynecologic vascular lesions, and periorbital folds.
Laser Vein Removal: Before / After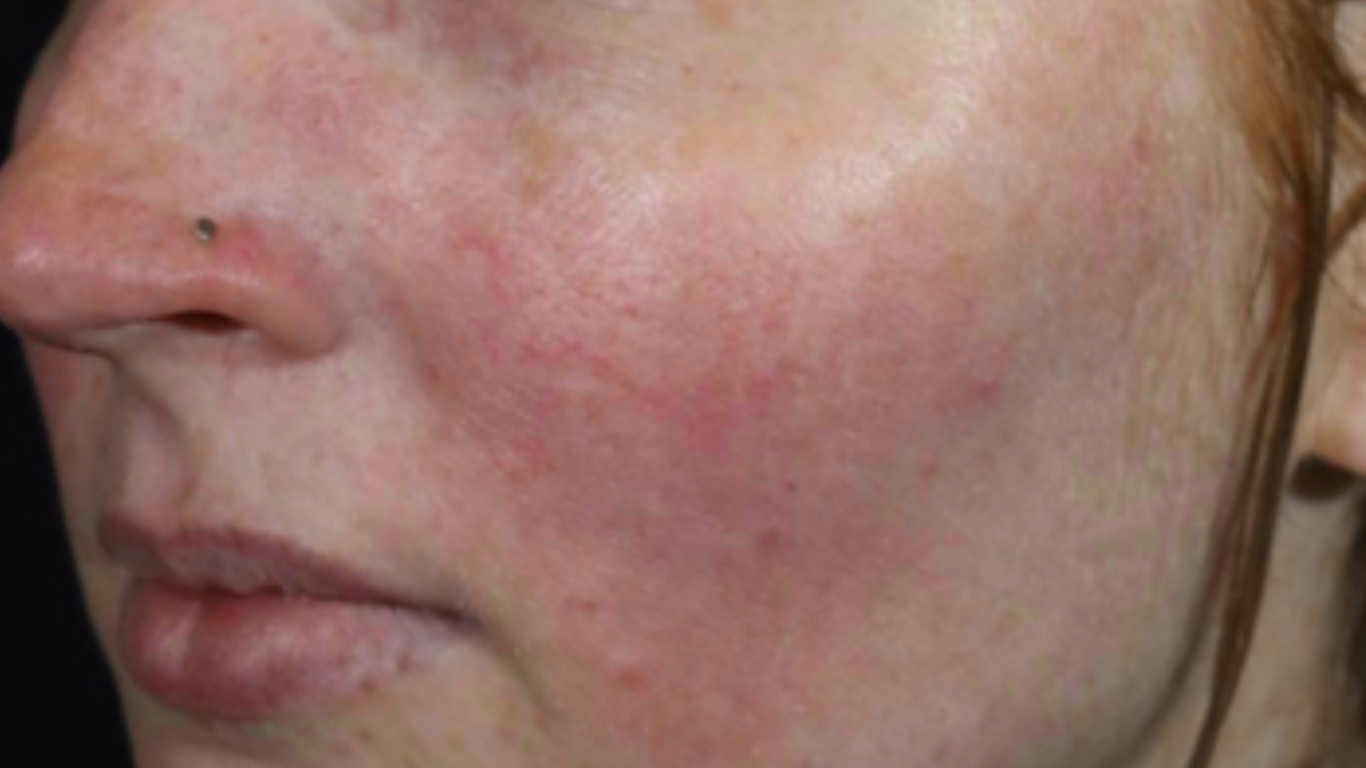 Treatments you may also be interested in