Injection of acne scars with hyaluronic acid
Dermal filler for acne scars is a popular treatment at our Frankfurt center. There is no other acne scar treatment that works as quickly as dermal fillers. Fillers can raise indentations in the skin. For an atrophic scar that has a pit in the skin, dermal filler can be injected under the pit to lift it and smooth the skin's surface so that the most obvious feature of the scar (the pit) disappears. This can be done on all suitable scars on the face and body. The indentations can also result from other types of scars than acne, e.g. B. from wounds or previous operations.
If the scar has adhered to the underlying structures, the lesion needs to be subcised (freed of adhesions), which is a very simple procedure.
The acne scar filler gives a good result immediately. In addition, collagen formation is stimulated over the next few months by stretching the fibroblasts with the dermal filler. This is useful because the skin is thin in the scarred areas.
Course of treatment of an injection with hyaluronic acid
Dermal filler is injected into the skin in small amounts using a very fine needle or cannula. The gel gives the skin natural volume to smooth lines and wrinkles, improve face shape or create fullness depending on how it is used. Dermal filler products improve the skin's elasticity and texture by restoring and maintaining the skin's moisture balance.
The treatment is quick and usually lasts 30-60 minutes. Treatment with dermal fillers does not affect facial expressions and the results are usually visible immediately.
Before the treatment, a local anesthetic cream is applied to the area to be treated. The hyaluronic acid preparation is introduced into the skin in very small quantities using a wafer-thin needle, so that the pain is described as very little or not noticeable at all.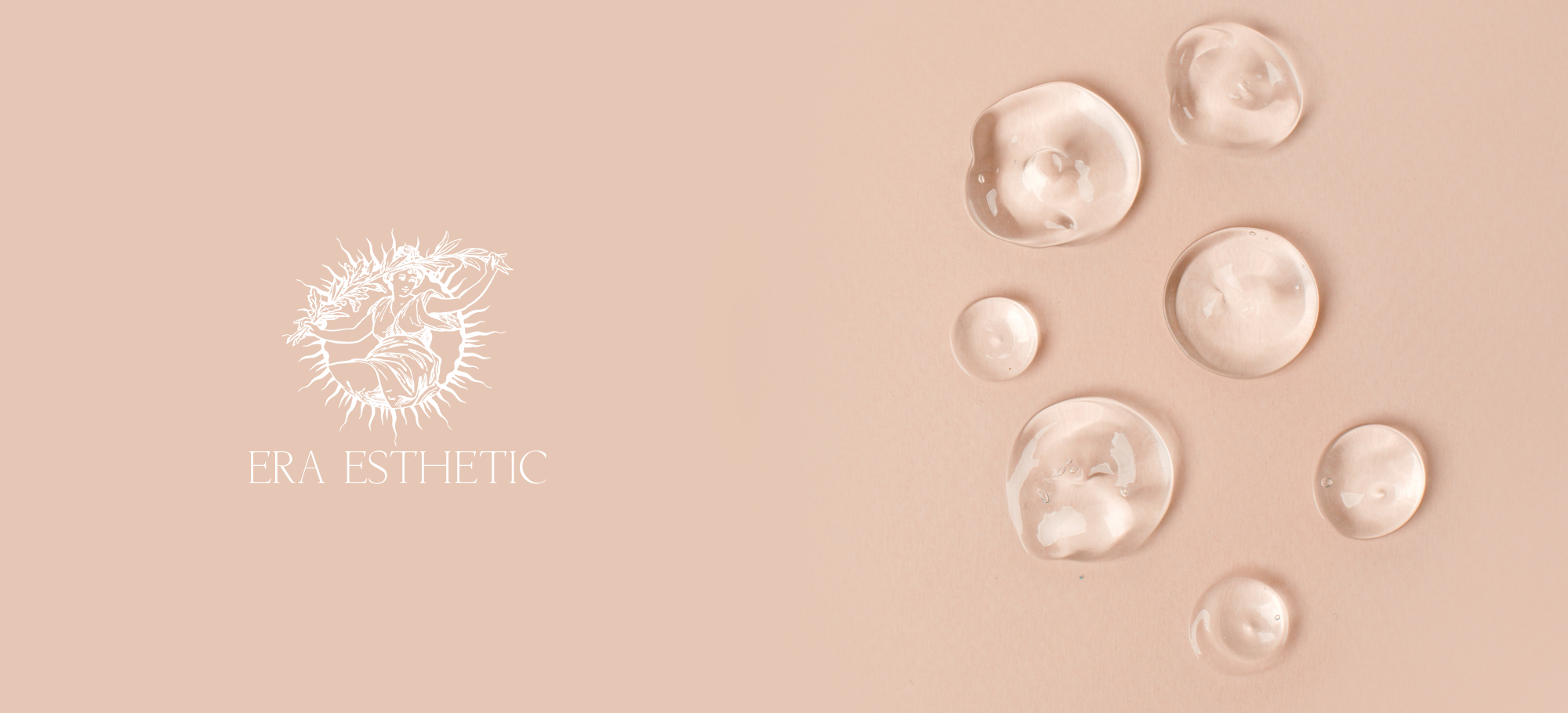 Hyaluron occurs naturally in the human organism. With their help, moisture is maintained in the cells. One molecule of hyaluron binds about 1000 water molecules. Thus, the elasticity of the skin is maintained and the skin looks young. With age, the amount of hyaluronic acid in the body decreases, which is why the skin becomes dry, small wrinkles appear, which deepen and become clearly visible. With decreasing moisture content and loss of elasticity, the skin tissue sags over time and deepening of the facial lines occurs.
Hyaluronic fillers consist of crystalline hyaluronic gel. After being injected into the skin, it spreads evenly due to the high concentration and successfully fills up the lack of hyaluronic acid. Hyaluronic acid, injected under the skin with a fine needle, strongly moisturizes the skin, fills in wrinkles, gives volume to the tissue, models the contours of the face and improves the color of the skin.
Laser treatment for acne scars
Another method to improve acne scars is laser therapy.
Acne scars can be removed effectively and gently with the PicoWay Resolve Laser. Although the scars from puberty are not harmful, they often reduce the quality of life of those affected. Since they usually do not disappear without professional treatment, laser treatment is exactly the right thing and gently reduces both flat and deep acne scars.
After the laser treatment, you can expect a significant improvement in the appearance of your skin. Depending on the severity, the treatment can be repeated as often as you like to meet your own requirements. As a rule, 3 treatments are enough to see great success.
The appearance of pores can also be reduced and minimized in a very short time using the PicoWay Resolve Laser. In a free consultation, our specialists will recommend the best method for your requirements.
Prices of an injection with hyaluronic acid
After a successful consultation, you are free to decide whether you would rather book each treatment individually or for yourself
choose one of the advantage packages.
| Behandlung | Einzelpreis |
| --- | --- |
| Wrinkle correction nasolabial folds, forehead wrinkles, glabellar lines, other wrinkles | from €199 per syringe |
| lip volume building | from €249 per syringe |
As a rule, a check-up appointment takes place 2-3 weeks after your injection. At this check-up appointment, we will discuss whether the previous result corresponds to your satisfaction and whether any corrections or improvements should be made.
You appear punctually at your agreed appointment for the injection with hyaluronic acid. 30-45 minutes before the actual treatment, a numbing cream will be applied to the treatment area. Then the treatment takes place with the experts. The duration of treatment with hyaluronic acid is 15-25 minutes, depending on your wishes, goal and amount
All make-up must be removed before the treatment, so please come with a clean face if possible. Alcohol, aspirin, ibuprofen, and a number of supplements including St. John's Wort, fish oils, gingko biloba, vitamins C and E can cause bruising and should be avoided 24 hours prior to treatment. Treatment cannot be carried out if there is an active skin infection, including acne or cold sores, or if you are unwell, e.g. B. for colds, coughs, sore throats, etc. Contact the clinic to discuss any illnesses or new medications before coming for treatment.
Do not plan treatment if you have other procedures planned without first discussing this with your therapist. This applies to massages, facials, dental appointments and surgeries, among other things.
The most common side effects occur within 24 hours or immediately after treatment. These include swelling, bruising, redness, and tenderness.
Immediate side effects usually disappear within a few days. However, depending on the type of dermal filler used, this may take a few weeks.
We recommend a free follow-up appointment 2 weeks after treatment to discuss your individual treatment results.
After treatment, some reactions are fairly common, including mild redness, swelling, itching, bruising, and tenderness. The reactions are generally mild to moderate and usually disappear shortly after the injection. They usually resolve spontaneously within a day or two, but with some treatments they can last longer.
In most cases, our patients are able to return to work or their usual daily activities immediately.
Hyaluronic acid filler treatments can be reversed with Hyalase to dissolve the product.
As we age, we lose volume in certain areas of the face, making us look tired and sunken. This is caused by the body's decreased ability to produce collagen and elastin.
Unlike wrinkles, which can be reduced with muscle relaxants, facial volume and creases require a dermal filler to replenish and hydrate the area.
Dermal fillers are made from a natural sugar that is already present in the human body. They're an affordable way to replicate the function of this naturally occurring substance and can restore fullness and volume to numerous areas of the face.
With market-leading cosmetic injection products, we achieve high-quality results that enhance and enhance natural beauty.
From 18 years. This treatment is suitable for all ages and for anyone who wants to lift the central part of the face or reduce nasolabial folds.
While the dermal fillers we use at ERA Esthetic have been thoroughly tested and have a very good safety record, no injection treatment is without risk. We recommend that you always consult a suitably trained and highly qualified healthcare professional for any injectable treatment. At ERA Esthetic, only recognized doctors and medical professionals carry out our treatments with dermal fillers.
Are injections suitable for everyone?
People who are most likely to benefit from a dermal filler treatment are:
-Want to reduce lines and wrinkles
-Want to build more defined or fuller lips
-the contours of the face, e.g. B. chin or cheeks, want to define or volumize
- improve the vitality of the skin to obtain a healthier and hydrated skin tone (eg. B.
face, hands, neck or cleavage)
Dermal fillers should not be used on or near areas where there is active skin inflammation or infection. Pregnant or breastfeeding women should not use dermal fillers. People with diseases that lower the body's immune system or who are taking immunosuppressive therapy may be more susceptible to infections when injected through the skin.
During the pre-treatment consultation, you should thoroughly discuss your medical history with your Era Expert at ERA Esthetic to ensure dermal fillers are a suitable treatment for you.
Treatments you may also be interested in