Wrinkle treatment with PicoWay Resolve Laser in Frankfurt
Regain your youthful appearance and give your collagen a little 'boost' so it can regenerate naturally. When the first wrinkles appear in the late 20s, for example on the eyes, this is often due to stress or facial expressions.
But the initially small "crow's feet" mill their way into the skin as deep furrows over time and make our eyes appear older. In the hope of stopping the formation of wrinkles, women like to use an anti-aging cream. Keeping your skin elastic and moist is very good, but the cream only works on the surface and not in depth. The aging process cannot be stopped with a cream. In order to rebuild collagen and elastin, a more intensive treatment is required, which works deep in the skin. With the fractionated dual wavelength module and the unique picosecond technology, PicoWay Resolve ensures more even and firmer skin.
Course of treatment with PikoWay Resolve
If someone asked you to look in the mirror and write a list of all the things you don't like about your skin, you would probably quickly come up with a long list of things.
And unfortunately, as we age, this list just keeps getting longer. For most people, wrinkles are at the top of the list. These really are the telltale signs of aging. For a long time, people have used creams and lotions to fight wrinkles.
However, there are two problems with using creams and lotions: First, they only provide a superficial treatment. They don't produce profound, long-term results. Second, in most cases they just don't work. Over-the-counter topical treatments don't contain enough active ingredients to really transform the look of your face.
Unlike virtually ineffective topical creams and lotions, PicoWay® Resolve is an effective and safe way to solve some of your skin concerns.
Laser wrinkle treatment prices
After a successful consultation, you are free to decide whether you would rather book each treatment individually or for yourself
choose one of the advantage packages.
| Behandlung | Einzelpreis | Einzelpreis im 6er-Paket |
| --- | --- | --- |
| entire face | €399 | €299 |
| area around the eyes | €199 | 159,-€ |
| forehead | €199 | 159,-€ |
| cheeks | 249-€ | 199,-€ |
| neck | 349,-€ | 279,-€ |
| cleavage | €399 | €299 |
| hands | €199 | 159,-€ |
| area around the mouth | €199 | 159,-€ |
FAQ laser treatment wrinkles
Eine Behanldung dauert 15-30 Minuten.  Ca. 2-4 Behandlungen in einen Abstand von 4 Wochen werden für ein optimales Ergebnis empfohlen. 
• Keine Behandlung bei Schwangerschaft
• Mindestens 2 Wochen intensive Sonne auf dem zu behandelnden Areal vermeiden
• 2 Wochen keine Einnahme von Medikamenten, welche die Lichtsensibilität erhöhen (z.B. Antibiotikum, Cortison, Antidepressiva, PrEP)
• 2 Wochen vor Behandlungsbeginn und während des gesamten Behandlungszeitraums keinen Selbstbräuner verwenden und kein Solarium besuchen.
• 24 Stunden vor der Behandlung darf das zu behandelnde Gebiet nicht eingecremt, geschminkt oder anderweitig hydratisiert werden. Teilen Sie uns bitte mit, wenn Sie in dem zu behandelnden Bereich Creme, Deo, Make-up, Haarspray, Parfüm oder ähnliches aufgetragen haben.
• 2-3 Wochen intensive Sonne auf dem behandelten Areal meiden und Sonnencreme nutzen ( 50 SPF alle 2,5 Stunden )
• 7 Tage Verzicht auf exzessiven Sport
• Mehrere Tage keine heiße Dusche, Sauna/Dampfbad oder Badewanne
• Hyperpigmentierungen/dunklere Stellen können von Fall zu Fall auftreten- wenn Sie so etwas fest stellen, kontaktieren Sie uns - es kann zu einer Erstverdunklung des Pigmentes kommen, bevor sich dieses aufhellt
• 14 Tage keine Cremes die Bleichmittel enthalten oder chemische Peelings
• 72 Stunden können Rötungen anhalten, Ödeme/Pustelbildung können bis zu 5 Tagen anhalten
• Wir empfehlen die Nutzung einer reichhaltigen Tagespflege und das Nutzen von Masken in den ersten Tagen, um die Wundheilung zu beschleunigen
Redness can last up to 72 hours. If the wrinkles are in a clearly visible place, after the laser treatment the skin will be swollen and reddened for some time, the skin must be carefully protected from the sun and it is necessary to apply special creams. Therefore, it is not recommended to have the treatment right before you go on holiday if you plan to sunbathe or take part in a photo shoot.
PicoWay uses a powerful picosecond laser that uses the shortest laser pulses available. A picosecond is a trillionth of a second! PicoWay's ultra-short pulses are important because of their photoacoustic effect, so the skin does not heat up like a photothermal (heating) or procedure, which can lead to side effects such as downtime and scarring.
Kollagen ist ein Strukturprotein, welches hauptsächlich im Bindegewebe des Körpers vorkommt. Ab 20 sinkt der Kollagengehalt. Nur durch ein kräftiges Kollagengerüst kann unsere Haut länger faltenfrei bleiben. Somit ist dieses Eiweiß entscheidend für unser jugendliches Aussehen. Kollagen lässt sich nicht mit z. B. Crèmes auf die Haut auftragen, weil es nur oberflächlich wirkt und nicht in der Tiefe. Für eine langfristige Wirkung muss die körpereigene Kollagenbildung in der Tiefe der Haut angeregt werden, um einen sichtbaren Glättungs-Effekt zu erhalten.
• Bei den ersten Anzeichen von feinen Fältchen und Linien
• Hautunregelmäßigkeiten
• Sonnenschäden
PikoWay - picosecond laser
PicoWay is a picosecond laser certified for the treatment of acne scars, wrinkles, benign pigmented lesions (dark spots) and tattoo removal. PicoWay has traditionally been used primarily to remove tattoos and pigments, but is now increasingly being used to treat acne scars and wrinkles.
PicoWay includes different handpieces and laser wavelengths for the treatment of the aforementioned indications. The PicoWay Zoom handpieces are designed to remove tattoos and dark spots. The PicoWay Resolve fractional handpieces are used to treat acne scars and wrinkles.
PicoWay has the shortest pulse lengths* of any picosecond aesthetic laser. PicoWay provides efficient treatments with little or no downtime. Find out more about how PicoWay can help you achieve beautiful skin.
Wrinkle Removal Laser: Before / After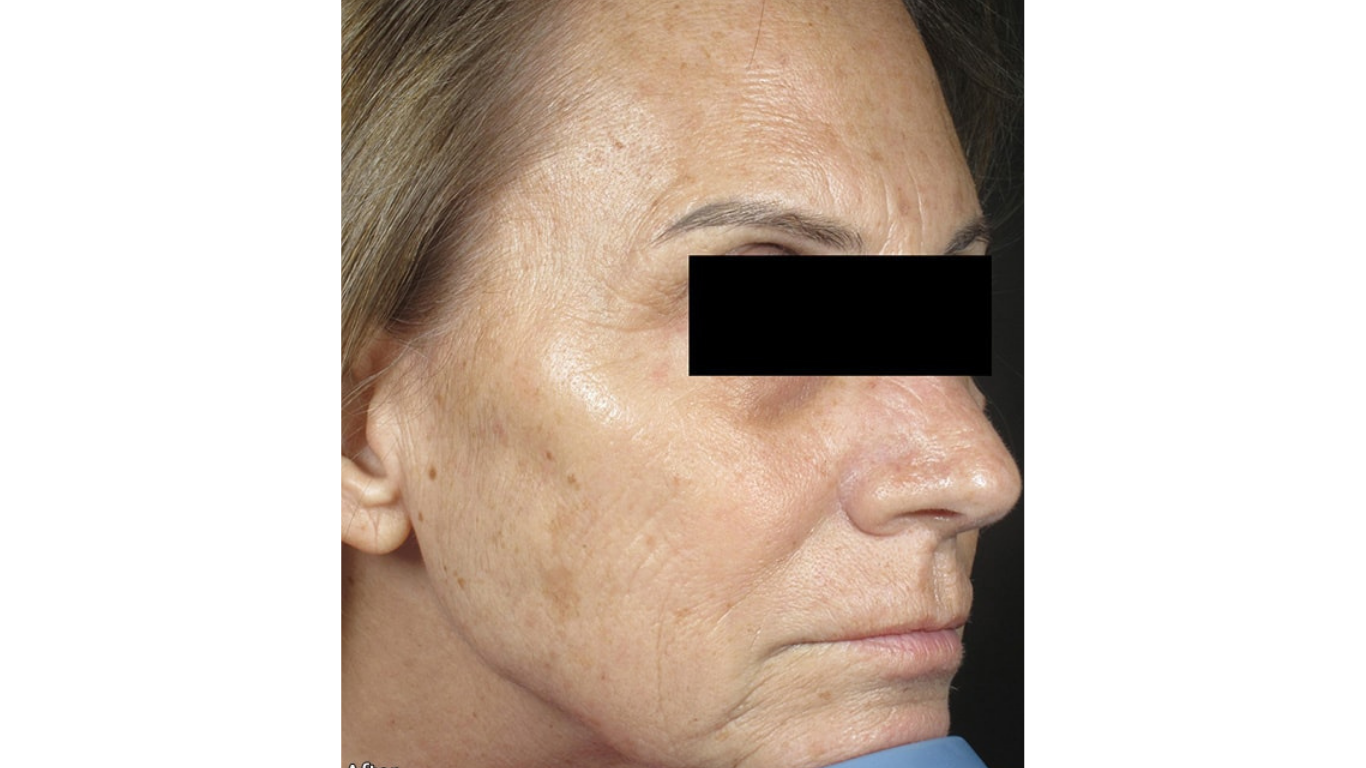 Treatments you may also be interested in