Era Skincare - skin care products
Continue your skincare routine at home and pamper yourself with our range of luxurious home care products.
Our team of experts will be happy to advise you on the perfect choice for your skin and requirements.
The English company The Organic Pharmacy consists of 100% natural products, based on the latest techniques and scientific knowledge, and hand-blended in their own laboratory in London. The result is a wonderful collection of skincare products that harness the power of over 250 medicinal herbs, backed by homeopathic and cosmetic knowledge.
As well as being natural, Organic Pharmacy strives to be 100% organic, free of microplastics and ethically responsible. In this way, Organic Pharmacy sets the standard for clean beauty, delivering serious results with minimal impact on the world around us.
For more than a century, Beiersdorf, the company behind the Eucerin brand, has stood for groundbreaking innovations in skin care products. Right from the start, research and product development formed an inseparable unit with dermatological research.
Our comprehensive range of Eucerin skincare products offers solutions to a range of skin concerns including very dry skin, sensitive skin, anti-aging and anti-pigmentation products for the face, hands and body. All Eucerin products are clinically tested, offer excellent skin compatibility and have proven effectiveness - for healthy, radiant skin.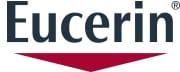 Diego dalla Palma & RVBLab professional cosmetics
A beautiful love story that goes back 60 years
When dermatological cosmetic science meets the Italian beauty cult, innovation is born. This is precisely why a famous Italian makeup brand founded by Diego Dalla Palma, the Italian makeup pioneer, and RVB SKINLAB, the maker of professional beauty products, eventually came together.
The Diego Dalla Palma Professional line of cosmetics combines creativity, elegance and beauty with an unusual and elegant image, and RVB SKINLAB has been a symbol of scientific accuracy for 60 years. From this union was born a brand loved by millions of consumers who love its enthusiastic ideas, its scientific research and its 100% Made in Italy production. It is the perfect line of products for young women and ladies seeking professional results for both special occasions and everyday wear.
Dermal cosmetics do not contain parabens, paraffins, inorganic oils, ethylene glycol, phthalates, trichlorosan or other ingredients that affect the quality of the product or cause skin irritation.
Treatments you may also be interested in